At Grizzle Heating & Air, we pride ourselves on upholding an outstanding company culture. Our mission is to take care of our customers and treat them well. We do this from the ground up – by building a dependable staff with superior character. The qualities we strive for as an HVAC contractor and look for in our technicians are honesty, respect, integrity, and quality.
Many of our technicians are certified by the North American Technician Excellence organization and all of our technicians demonstrate technical excellence in everything they do. If this sounds like you, we want to see you on our team!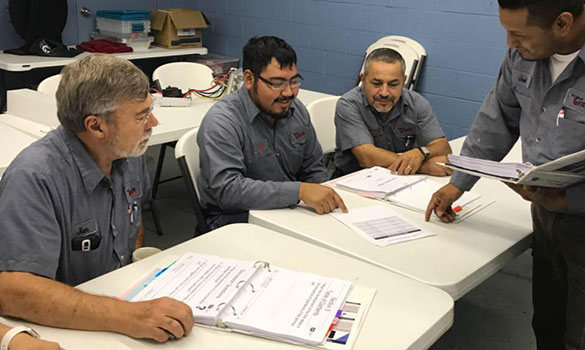 EMPLOYMENT INTEREST FORM
If you are looking for a challenging opportunity and have the necessary skills, Grizzle Heating & Air encourages you to apply. Simply fill out the online application below or come and apply in person at our office.