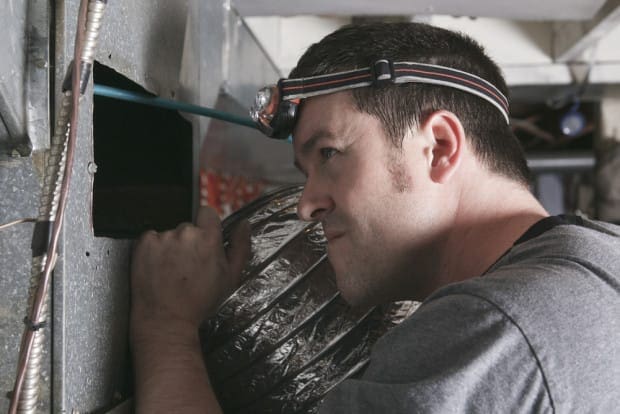 In Amarillo and throughout Texas, contaminants can creep into your HVAC system during the year. Keeping your HVAC system clean not only keeps indoor air quality at its highest level, but also cuts down on energy costs. With that in mind, here are a few ways to clear your HVAC system of contaminants.
1. Replace the Air Filter
To keep air ducts from contamination, it is important to replacing the air filter on a monthly basis. Good air filters trap dust, pollens, and other particles before they reach rooms in the home. They also help remove stale air from the system, allowing only fresh, clean air to enter the home.
2. Keep Air Ducts Free of Moisture
Over time, normal wear on air ducts can cause leaks. This allows condensation and moisture to enter the HVAC system, which then becomes a breeding ground for all types of nasty contaminants like mold. To keep air ducts free of potential moisture, have any leaks repaired immediately. You should also make sure that the condensation pan from the system drains properly.
3. Get an Inspection
If you aren't the original homeowner, get an inspection by a heating and cooling professional. The ductwork of older homes is often in disrepair, or previous homeowners may have simply had poor ductwork installed to begin with. This leads to leaks throughout the HVAC system that allow moisture or other contaminants to enter.
4. Clean the Coils and the Blower Motor
As part of routine maintenance, clean the coils and the blower motor annually. These two components often collect contaminants and blow them back into your home. A basic cleaning of these parts, which is included in many contractors' yearly maintenance plans, removes any dust and puts your mind at ease.
Mold and dust contamination in the home isn't something to take lightly. Keep your family safe and healthy by scheduling HVAC maintenance through Grizzle Heating & Air. Call us today at 806-553-469 to see how our preventive maintenance plans can protect both your family and your budget.
Image provided by Shutterstock